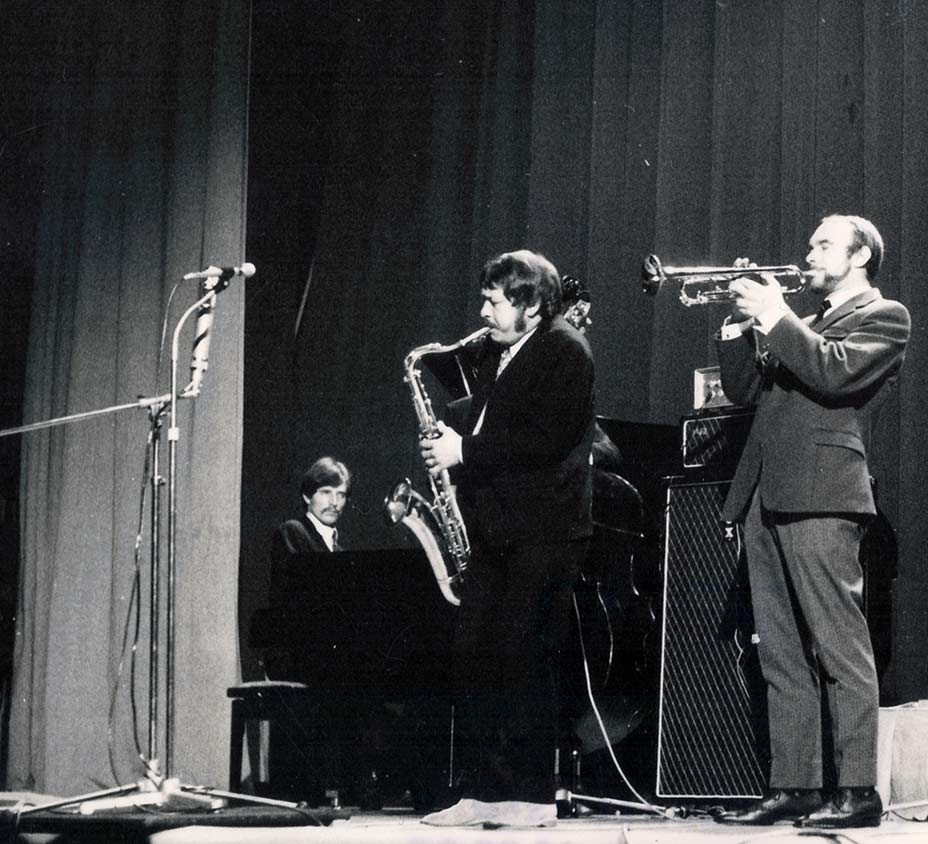 British jazz pianist Ray Shea had been meaning to clear out his loft for years. Turns out it's very fortunate that he didn't…
Languishing forgotten in a dusty attic for 50 years, 'Needs B' is the previously-unknown second recording by cult British modern jazz outfit the Bird Curtis Quintet. A landmark recording from the golden age of 1960s British jazz, the album is here issued for the first time ever by Jazzaggression Records.
It all started with a chance conversation. Following Jazzaggression's highly acclaimed 2014 reissue of the super-rare self-titled first album by the Bird Curtis Quintet, Jazzaggression's Fredrik Lavik was talking to the band's pianist, Ray Shea. "I'm delighted to hear how well the first LP has been received," said Ray. "Of course, you know we recorded a second album, don't you? The label went bust before it came out. I think there's a test pressing of the LP in my loft somewhere." Stunned, Fredrik put down the phone and checked with a roster of serious British jazz collectors. No one was aware of its existence! Quick calls to the other band members confirmed that the recording session had indeed taken place, in 1969.
A month after that phone call, the LP having been duly located in Ray's loft and safely dispatched, remastering work began to restore this minor masterpiece to its rightful place in the British jazz canon. The cover artwork is also taken from another treasure from Ray's attic: an original Bird Curtis Quintet concert poster. In all it's taken 2 years of effort to prepare the album for its world premiere.
Reflecting on the recording half a century later, Bird Curtis Quintet bassist Daryl Runswick says "Looking back half a century is a strange thing. What were we like, we young turks? Were we ambitious? Were we ready to change the world? British jazz was going through an absolute golden age. This music stands with the best of that. We were young turks, we were ambitious, and we were part of a movement that was changing the world." Jazzaggression's Fredrik Lavik says "it's been a privilege to work on this exciting project with such eminent musicians as Daryl, Ray, John, Ian and Tim and to be able to finally release a forgotten British Jazz classic to the world after 50 years!'
On 13 November 2018 'Needs B', the Bird Curtis Quintet's unknown second album, will finally see the light of day, 50 years since it was recorded. Good thing Ray never got around to clearing out that attic…
Bird Curtis Quintet Needs B LP comes comes with brand new liner-notes by Daryl Runswick and CD-edition inside the vinyl jacket. Pre-order avaiable now via this link.