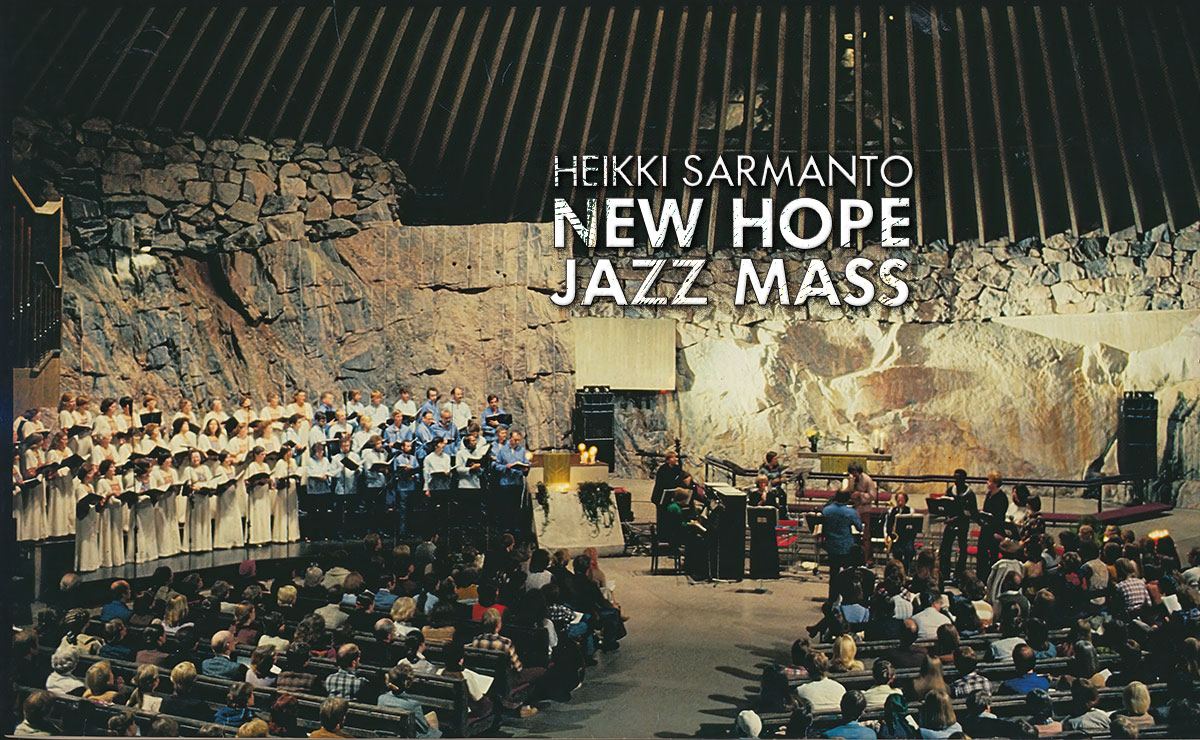 From a record collectors perspective it's fun to dwell back when you first found or heard about a certain record. The personal nostalgia to keep track of ones musical finds and listening habits at a certain point in time. I was first introduced to New Hope Jazz through the Spiritual Jazz compilations put together by Gerald Short back in 2010's, 'Duke and Trane' was the song; Bassist Pekka Sarmanto's (the brother of Heikki Sarmanto) heavy bass laden motif grabs hold while the the instrumental layers are introduced. First it's Seppo Paakkunainen's calling tenor solo while the vocal groups, Gregg Smith Quartet and 60-piece Long Island Symphonic Choral Association are joining in with Maija Hapuoja's wordless vocals are icing it on top. An extremely powerful piece of music marked 10:27 minutes.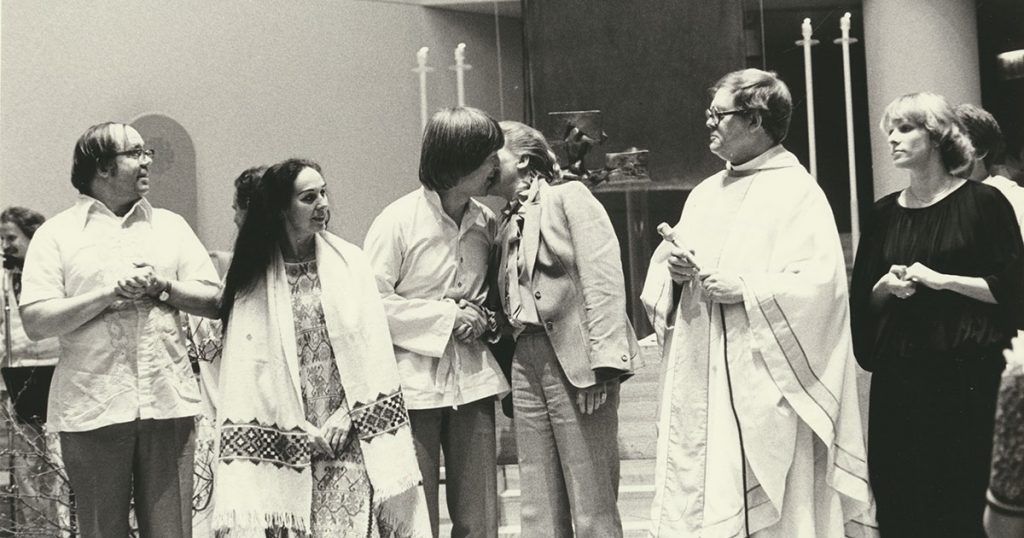 The liner notes to the original New Hope Jazz Mass release tells us that the opening song is based on a sixteenth century Finnish folk tune, Sarmanto heard it as an echo of John Coltrane's A Love Supreme. Heikki Sarmanto utilized the virtuosic abilities of his vocalist, Maija Hapuoja, inspired in the same way Duke Ellington used Alice Babs in his Sacred Concerts. Soaring the highest altitudes, surrounded by a transparent mist of sound from the chorus. Further explained in this Sarmanto Interview (done before the St. Michaels church premiere) in New York Times 19.05.78 by jazz critic John S. Wilson.
The seed of the dedication of the mass was planted when I spoke to Duke Ellington after hearing one of his 'sacred concerts' in Boston, later, when Pastor Peterson suggested a mass, a lamp went on in my head. Of course—it would be for Duke, who was a very religious man.

Then, when I began writing the mass, I based the opening theme on a Finnish folk tune from the 16th century. Playing it, I suddenly heard an echo of John Coltrane's 'A Love Supreme.' I could imagine Coltrane playing it on soprano saxophone. So, because 'A Love Supreme' was an expression of Coltrane's religious feelings, I added him to the dedication."

It's just an expression of my feeling toward two giant musicians, It's a synthesis of a Scandinavian folkloric feeling, gospel and blues with Ellington voicings in a couple of places and an improvised dance accompanied by voices, something that used to be done in Finnish villages where there was no band.

Sarmanto 78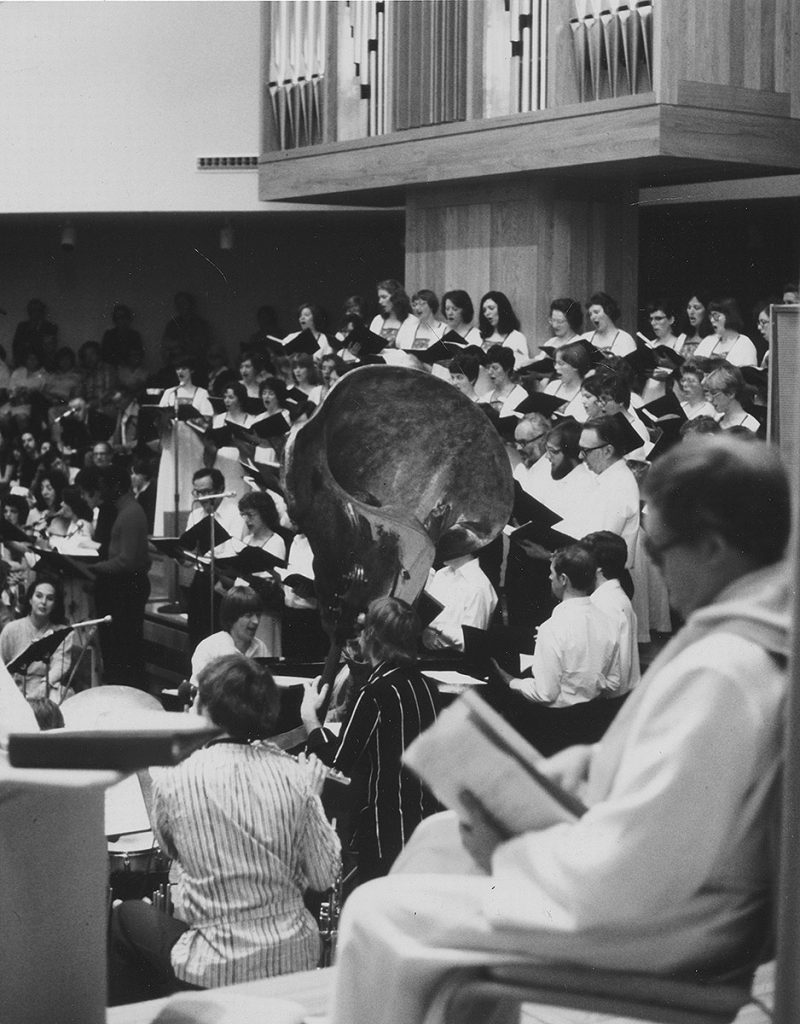 Back in those days, Jazz Vespers was an established event on Sunday afternoons at Saint Peter's Church (619 Lexington Ave, Manhattan, New York). Rev. John Garcia Gensel who curated the concerts made sure everyone was welcome despite of religion, race or colour. When the Saint Peter's new church was built into the Citicorp Center skyscraper it was Finland's innovative leadership in church architecture that provided a link to commissioning a mass for St. Peter's by a Finnish musician.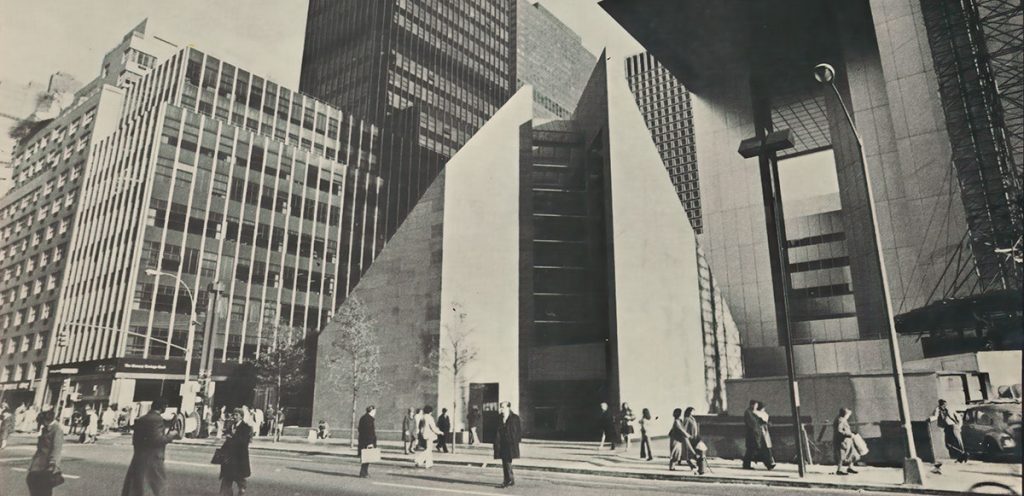 Pastor Ralph Edward Peterson of St. Peter's got the idea for the mass several years ago, when plans were being made for the new church. He had just sent an architect to Finland to look at modern churches there. I was here studying piano with Margaret Chaloff in 'Boston and gigging around with Charlie Mariano, the saxophonist, with whom I had played in Europe, and Eero Koivistoinen, a Finnish saxophonist who had come over with me. One of our gigs was the jazz vespers at St. Peter's.

Sarmanto 78
Some of the lyrics to the songs in New Hope Jazz Mass are taken from religious liturgy, but three of the titles are written specifically for the mass by Aina Swan Cutler, an american born of Finnish parents who had spoken the finnish language during her child years. She had attended a concert in Boston by Mr. Sarmanto at which some of his songs were sung in Finnish, and from there on a coincidental collaboration emerged.
She came backstage to thank me, she was a very nice lady, very polite. As a friendly gesture, I gave her one of my songs in Finnish and my address. A few weeks later, I received a letter from her with an English setting of my song —she insists on calling it a setting rather than a translation because the language is so difficult, it is impossible to translate.

This was a total shock, because for years I had been looking for someone who could set my songs in English. All her life she had been just a housewife and a mother. But she had sometimes written poetry and put it in a drawer, never showing it to anyone. She was a closet poet. Now she has written settings for 60 of my songs. I think that all that she was missing was the music. She understands the ethnic feeling of the songs so that she can make the same thing happen in English that happens in Finnish.

Sarmanto 78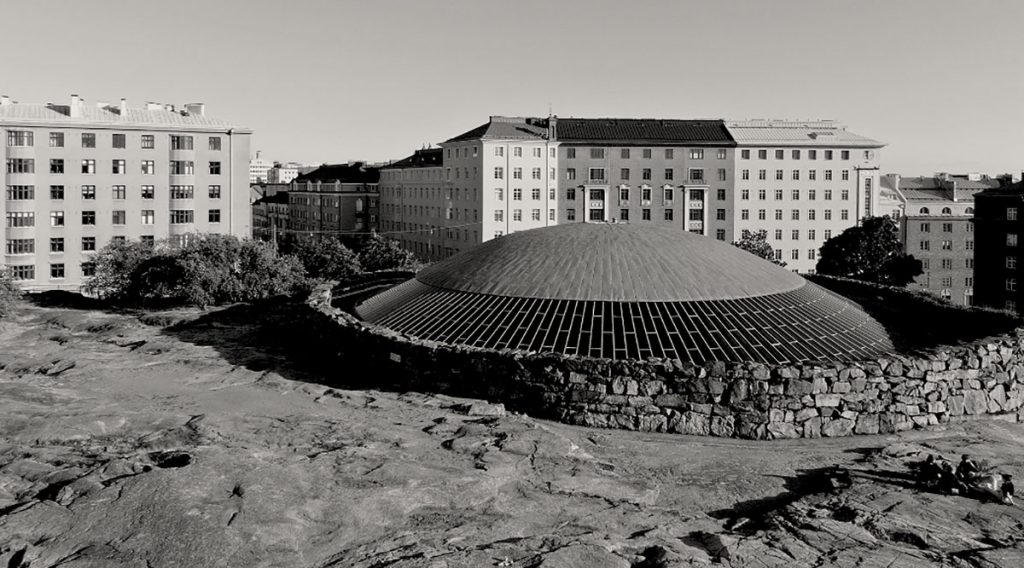 Heikki Sarmanto premiered the New Hope Jazz mass this weekend in May 1978, first at the Ward Melville High School in Long Island and then for the official premiere at St. Peter's on the Sunday. Autumn the same year three concerts would be held at the Temppeliaukio Church, (also known as the Church of the Rock) is a Lutheran church, an architectural wonder built into the landmass and rocks in the Töölö neighborhood of Helsinki, designed by Timo and Tuomo Suomalainen in 61, and built in 69.
When the choir came to to do the Temppeliaukio Church concerts at Helsinki Festival (Helsingin juhlaviikot) we had to have three performances as they were all sold out, packed. Then we went on the road, we toured 4 or 5 major cities in Finland, and then the choir went back to America.
It was great success and always sold out, we should do one more in the future…

Sarmanto 2022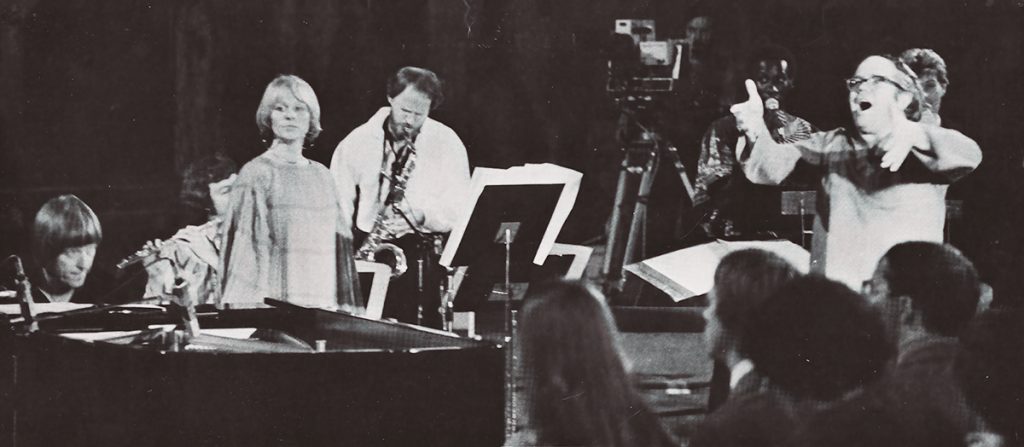 For us who never had the chance to be at these monumental concert performances, they where mixed live and recorded direct to tape by professional recording engineer Juoko Ahera, first performance was then published and pressed in great numbers on FINLANDIA Records in 1979 (CAT#FA 201) as a 2xLP. However recently Heikki Sarmanto found the second day tapes recorded on the 8th of September 79 and contacted Jazzaggression records for a possible future publication.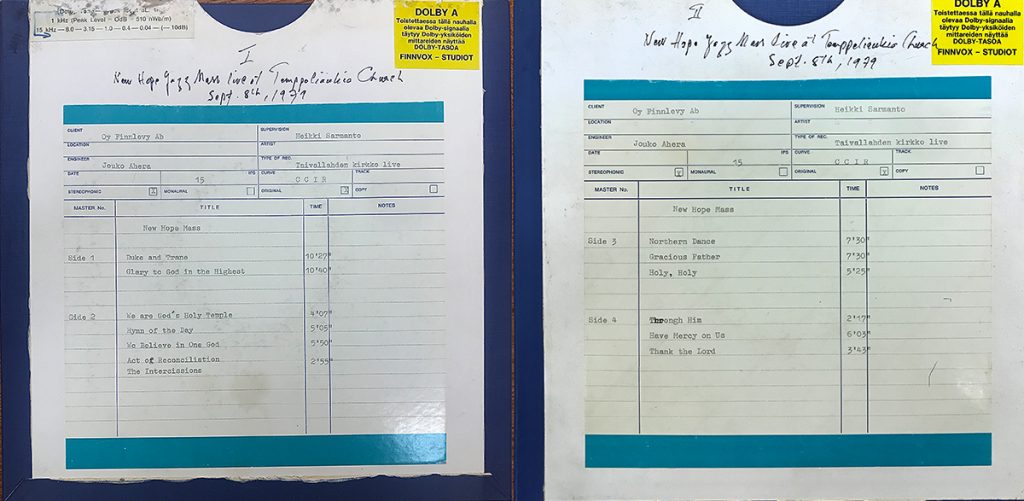 It's a better performance, and my ensemble is more confident with Pekka Pöyry and Seppo Paakkunainen taking turns and changing a little around who did the soloing in different parts.

Sarmanto 2022
All 12 songs including Duke and Trane have been remastered, the composers prefered version of the jazz mass have now been published for the first time. New Hope Jazz Mass – second day concert recordings from the Helsinki Temppeliaukio Church are now available on DigiPack CD and through all streaming channels from Jazzaggression Records (CAT #JACD736)
Buy the CD Digipak directly from us through this link!